Have you noticed that your teeth have begun to look a little tarnished as time passes? Drinking coffee or tea, tobacco use, certain medications and other factors all go into whether your teeth remain white or take on a yellowish hue. It certainly isn't an indicator you're not taking care of your teeth.
If you'd like to give your smile's appearance a boost, the team at CDC Dental offers you teeth whitening services.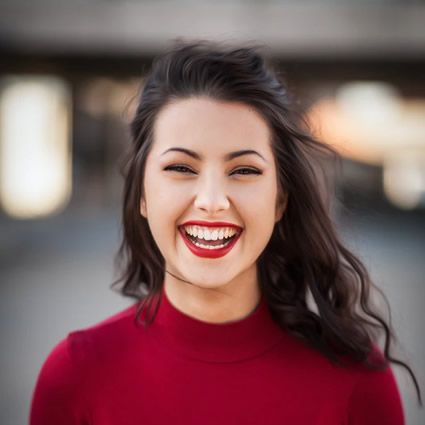 Our Options for Teeth Whitening
One size does not fit all when it comes to dental care. That's why we offer plenty of options for you to choose from. There are three separate solutions available at our clinic:
Zoom In-Chair Whitening
Zoom Take-Home Whitening
Opalescence Express Whitening
Which Is Right for You?
Each of these options offers its own advantages.
Zoom In-Chair Whitening is extremely powerful, able to whiten teeth up to eight shades in a single visit.
Zoom Take-Home Whitening is a great choice for people who find it challenging to get in for an appointment and don't mind having to wait to get the full results of their whitening procedure.
Opalescence Express Whitening is strong and can be completed in half the time for just $350.
If you feel unsure as to which whitening procedure is going to be the best for you, meet with us and we'll discuss the possibilities with you. We'll ask you what you'd like to achieve and talk through the time frame in which you'd like to reach maximum results. You'll get our best advice and can then decide how you'd like to proceed.
Take the First Step With a Checkup and Clean
If you're considering going ahead with teeth whitening, you must first make sure that your teeth are in good shape. If so, you'll be a candidate for teeth whitening. Let's check your oral health and make sure you're ready to embark on a whitening procedure. Book a checkup with Dr Tony today!
Enter to Win
Schedule a checkup and clean or express whitening during OCTOBER and NOVEMBER for a chance to win big!
There is a monthly draw held to win a hotel stay at one of Sydney's newest international hotels, The Tank Stream, and a 3-course dinner for two at the beautiful Aria Restaurant! Two lucky winners will be drawn. The total value of this prize is $500. If you need a checkup and clean and teeth whitening, that equals two entries into the drawing.
CONTACT US