Dental Veneers in Sydney CBD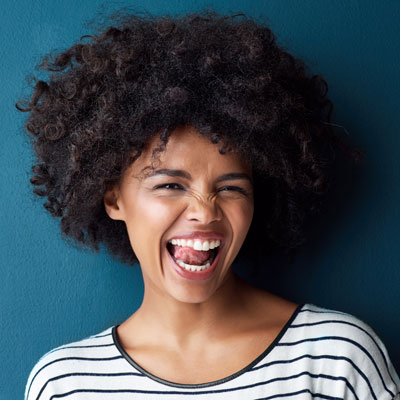 The team at CDC Dental has years of experience in providing a full range of dental services. Over our time in practice, we have been pleased to serve numerous people from our community. We always focus on high-quality care and excellence in all that we do. With many solutions available, you can get the dental solutions you need from our team.
While fashion trends come and go throughout the years, a beautiful smile is always in style. If you've ever looked at your smile and wished you could make a change, we are here for you. Those with different teeth imperfections such as gaps, discolouration, chips or misalignment, can find an effective solution with dental veneers.
What Are Veneers?
Veneers are custom-fitted, thin shells that are cemented to the tooth's exterior. When applied, they can give you a Hollywood-style smile. They are made from tooth-coloured porcelain or composite resin material. As they cover an array of imperfections, you can enjoy a confidence-boosting smile.
At CDC Dental, we feature the most state-of-the-art systems to fabricate and deliver veneers that give you the smile you've always wanted.
NEW PATIENTS »

Our Cosmetic Dentistry Expertise
Dentist Dr Tony Goswell has helped to enhance the smiles of so many patients over the years. With decades of experience in cosmetic dentistry, he can give you a stunning smile with veneers. Tony is a proud member of the American Academy of Cosmetic Dentistry. Through this international association, he has access to a network of fellow professionals' expertise, courses to enhance his knowledge and peer-reviewed publications.
The Many Benefits of Porcelain Veneers
Not only can veneers rejuvenate your smile but they are also more affordable than crowns. There are some additional benefits associated with porcelain veneers:
Little to no tooth enamel needs to be removed
Minimal to no discomfort is involved in the process
Veneers look natural, blending in with your other teeth
Though thin, veneers are highly durable and resist stains
The Step-by-Step Process of Getting Porcelain Veneers
The first step in getting veneers is the removal of a small amount of enamel from the exterior of each tooth. Next, an impression of your teeth will be taken to create a mould, from which the veneers will be fabricated.
Tony will send the moulds to our chosen Australian lab where the veneers will be made. You can be confident that your custom-crafted veneers are of exceptional quality. We will place a temporary veneer until the porcelain veneers have been crafted. When they are ready, Tony will affix the porcelain veneers to the teeth using a tooth-coloured bonding agent. That's it. You'll enjoy your new, life-changing smile that shows the world you're confident!
How Composite Veneers Work
We offer composite veneers in addition to porcelain veneers. Though results will differ, composite veneers offer their own advantages. They're completed in a single appointment, so there is no waiting to have your treatment completed.
When you choose composite veneers, we'll select a shade of composite material that matches the rest of your teeth. Then, the composite material is painted on by single layers, each adding to the tooth. The final steps include shaping and hardening the veneers. You'll leave our office showing off your brand-new smile.
Though composite veneers don't look as natural as porcelain, they can still be long-lasting and provide the results you're looking for.
Is it better to have porcelain or composite veneers?

The form of veneers that is right for you will depend on your desired results and your budget. We will be happy to meet with you for a consultation. At this appointment, we'll discuss the pros and cons of porcelain and composite veneers. Then, you can decide how you would like to proceed.
Am I a candidate for veneers?
There are few contraindications for getting veneers. If you grind your teeth at night, you likely are not a candidate. This is because you will chip and wear down your veneers quickly from grinding your teeth. However, in some cases, we can give you a custom night guard to wear at night to protect your veneers from damage. Those with gum disease or weakened teeth will likely not be suitable candidates for veneers.
We will detail contraindications to you at your consultation and make sure that veneers are suitable for you before starting treatment.
How long will my veneers last?

Your veneers can last for years as long as you care for them. Brushing, flossing and having biyearly checkups are essential to having veneers. Porcelain veneers are the most long-lasting option and can remain for up to 10-15 years if you are careful.
Is there any way to prolong the life of my veneers?

Yes! Your veneers will last longer if you keep a number of things in mind. In addition to your home hygiene habits and checkups with us, you can remember that hard substances harm your veneers. Don't open packaging with your teeth or chew ice. If there is anything that could harm your regular teeth, it can certainly damage your veneers.
What is the total cost to get veneers?

Veneers are individually priced. That means you'll pay depending on how many teeth you'd like to have veneers applied to. We will discuss pricing with you after we determine how many veneers you'll require.
Will my smile look natural if I get veneers?

Yes. We want your smile to look completely natural when your treatment has been completed. We'll colour-match your veneers to your preferences to be certain that the shade is appropriate for you. The veneers will be the shape that you prefer. Some people choose to have slight imperfections added to their veneers because they feel it gives it a more natural look. We'll be happy to work with what you desire.
Do you offer payment options?

Yes. We want our dental care to be accessible to everyone. There are flexible payment plan options that we will be happy to discuss with you.
Do you accept private health insurance?

Yes. All health funds are accepted at our practice. We have a HICAPS machine on-site so that you can claim your rebate straightaway.
Call Us Today
Contact our team now to book your consultation< for veneers Sydney CBD!
CONTACT US »

Dental Veneers Sydney CBD | CDC Dental