Meet the Team at CDC Dental
At CDC Dental, we're truly one big, happy family. Our team is close-knit and loves to get to know our patients. We're ready to welcome you into our practice family!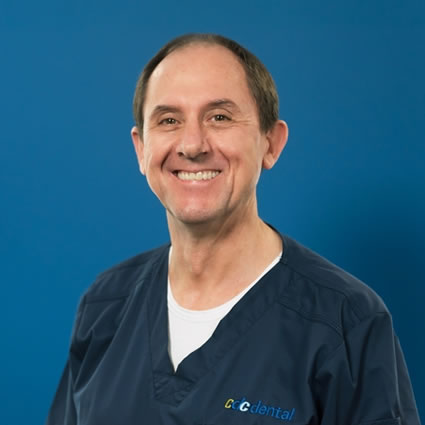 Dr Tony Goswell
Owner / Principal Dentist
Even from an early age, Dr Tony Goswell has been familiar with the world of dentistry. With an uncle and several family friends as dentists and mentors, it wasn't long before he came to realise that a career in dentistry would give him the opportunity to do what he most enjoyed – meeting and helping other people. This combined neatly with his other love of working with his hands; the intricacies of dental work built upon the foundational skills he learned as a young boy avidly building models of all shapes and sizes.
Read more about Dr Tony »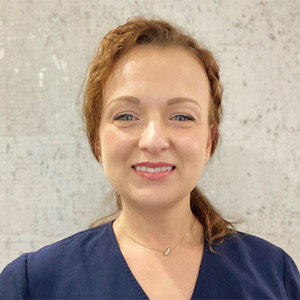 Dr Oksana Verlan
Associate Dentist
In 2004, Oksana graduated from the Ukrainian Stomatology Medical University with a Master of Dental Surgery. She has been practising dentistry since 2012. In 2017, she moved to Sydney with her family and worked as a dental nurse in Australia.She has been a dental assistant at CDC Dental since 2019, and in 2022, Oksana successfully completed the Australian Dental Council examinations to become fully registered as a dentist in Australia.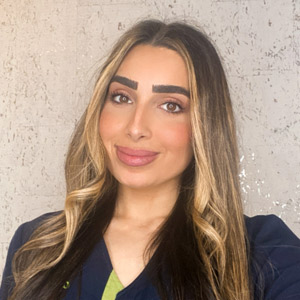 Chanel – Oral Health Therapist
Chanel, our Oral Health Therapist graduated from the University of Sydney with a Bachelor in Oral Health (BOH) and has been working with CDC Dental for over 5 years now. Chanel is one of only two clinicians in Australia that treats white spots and fluorosis on the teeth. You can learn more here. Chanel is dual qualified as both a Dental Hygienist and Dental Therapist. She is very approachable and has a warm, calming and friendly manner. She provides periodontal care and maintenance for our adult patients, as well as restorative and preventative dental care for…
children. Chanel has a passion for all things dental, with a special interest in treating children and always providing a positive experience for her patients.
She has been presented with multiple awards for her outstanding clinical care, obtaining:
Hu Friedy Golden Scaler Award for best Hygienist and Therapist 2018
Dental Hygiene Association of Australia NSW Branch Prize
Dean's List of Excellence in Academic Performance Award, with her name currently listed on the honours roll on the University of Sydney website.
Get to know Chanel at your next visit with us!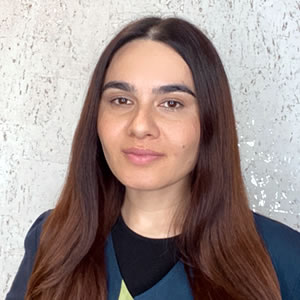 Zohra – Oral Health Therapist
To prepare for her career, Zohra earned a Bachelor of Science from the University of New South Wales, and continued her journey by getting a Bachelor in Oral Health Therapy from the University of Newcastle. She graduated in 2018. After graduation, Zohra remained in Central Coast to work at Central Coast Local Health Hospital. She now works in private practices and joined CDC Dental in July 2022. With dual qualifications in Dental Hygiene and Dental Therapy, Zohra performs preventative, periodontal and restorative treatment on patients of all ages.
Passionate about giving back, Zohra has volunteered her time to deliver oral healthcare services at clinics run by the Australian Dental Association and the Australian Red Cross. In 2018, she practiced in volunteer projects in Cambodia and West Timor. Zohra prides herself on being gentle in her approach, creating a comfortable and caring environment for all patients.
Get to know Zohra at your next visit with us!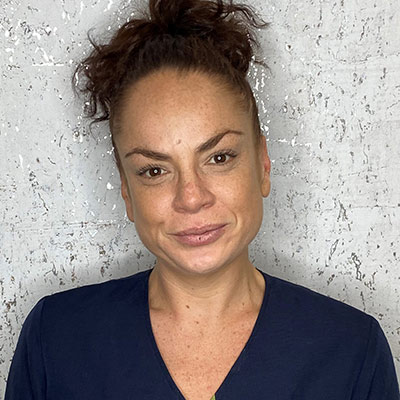 Rosie – Dental Assistant
A dental assistant since 2007, Rosie is passionate about providing preventative dental care to patients of all ages. A self-described "Sydney girl," she has a lively, energetic presence that makes her delightful to be around. When she's not caring for patients' smiles, Rosie enjoys soccer and ballroom dancing, two of her greatest passions.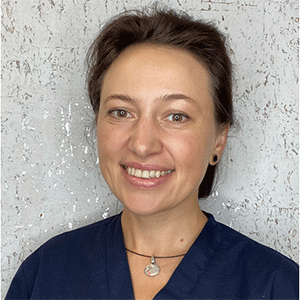 Xenia – Dental Assistant
Xenia is an experienced dental professional who has been practicing dentistry since 2008. She graduated from Ukrainian Medical University in 2006 with a Master's degree in dentistry, and has been working in the field ever since.
In 2022, Xenia made the move to Sydney and has been working as a dental assistant. Her expertise in dentistry has been invaluable in assisting dentists with procedures and providing top-notch patient care. She is known for her gentle touch and her ability to make patients feel comfortable during their appointments.
Schedule an Appointment
Please read our information on 'A Healthy Mouth', for what to expect during a hygienist appointment.
Get the attention you need to bring your oral health to a whole new level. Schedule your appointment today!
CONTACT US »

Meet the Team at CDC Dental | (02) 9231 3822