DISCOUNTED PARKING FOR PATIENTS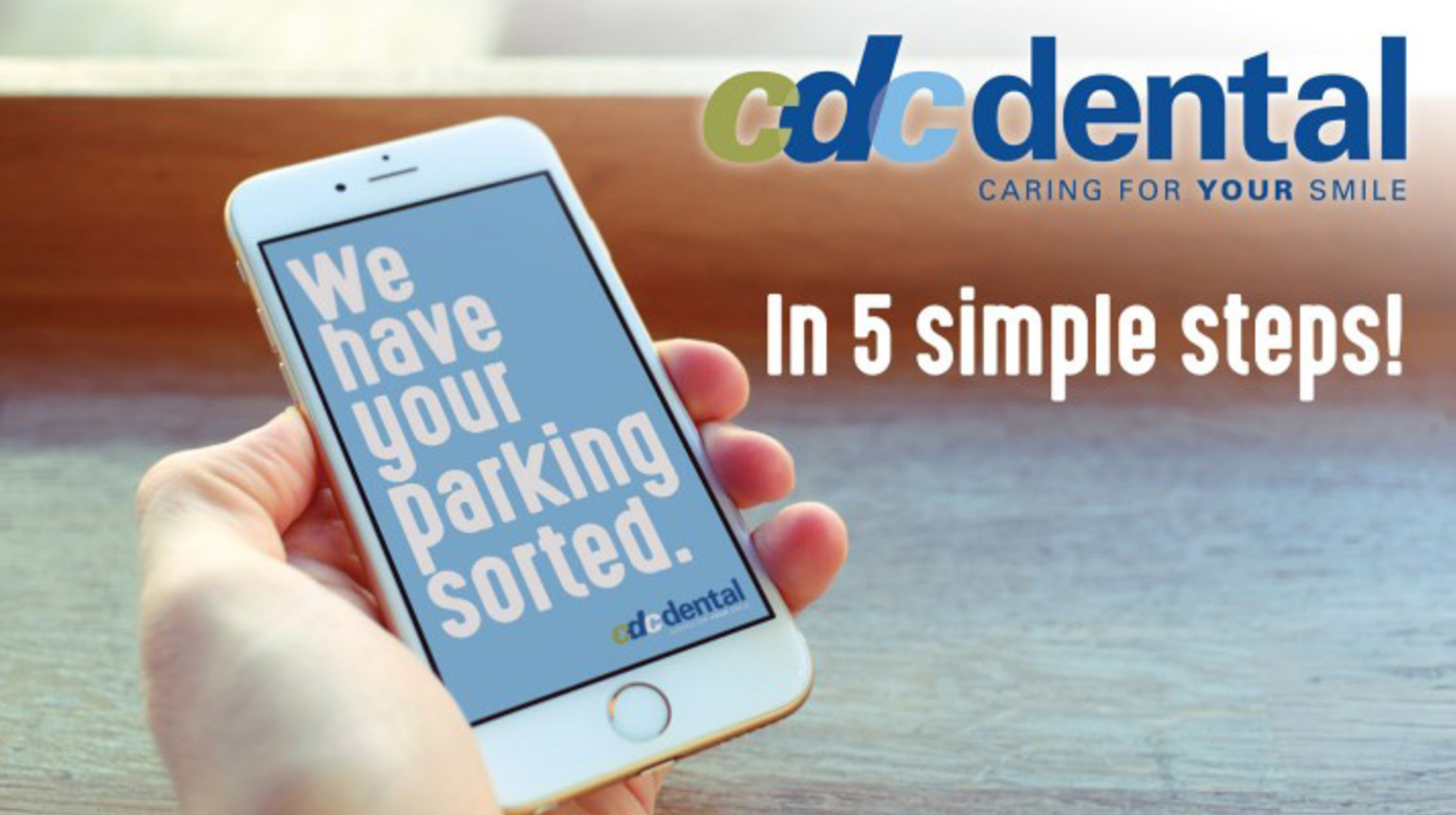 At CDC Dental, we have your parking sorted in just 5 simple steps.
Step 2. Visit bookabay.wilsonparking.com.au to pre-book your parking online at Angel Place Car Park and use the promo code CDCDENTAL.
Enter your details and pay for your parking using a credit card.
Step 3. On the day of your appointment, head to Angel Place Car Park, 123 Pitt Street, NSW 2000.
Remember to insert the same credit card you used to pay for parking at the entry gates.
Step 4. Come to your appointment at CDC Dental. We're located on Level 4, 12-14 O'Connell Street (just an easy 3 minute walk away).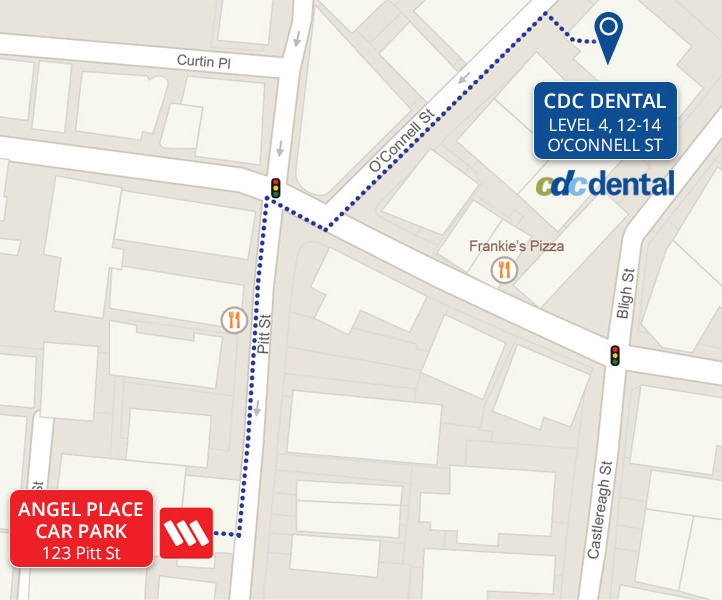 Step 5. When you leave, just insert your nominated credit card at the exit gates.
PLEASE NOTE:
CDC Dental has secured the following discounted rates:
0 -1 hour $15
1 – 2 hours $25
2 – 3 hours $35
Bookings have a 30-minute grace period before booked entry and after booked exit time to allow for any unforeseen circumstances. Valid for one entry and one exit only.

Discounted Parking For Patients CDC Dental | (02) 9231 3822