Dental Implants in Sydney CBD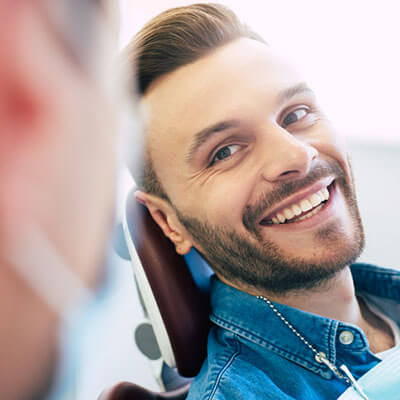 Becoming a patient at CDC Dental means that you're a part of our family. We're dedicated to excellent care with attention to detail and years of experience to support what we do. With our full range of services, you can be certain we'll cater for your needs. Our solutions include state-of-the-art dental implants, which are the modern choice for tooth replacement.
Why Choose Dental Implants?
A missing tooth can make you feel as if you want to hide your smile. Developments in dentistry in recent years have given you the option of replacing missing teeth with a strong, fully functional implant that gives the look and feel of a real tooth. Dental implants involve using a titanium implant as a substitute for your tooth root. A crown or bridge is then placed on this foundation to give you a normal bite.
NEW PATIENTS »

A Strong, Healthy Bite
First, Dr Tony Goswell will examine your hard and soft tissues to determine if you're a suitable candidate for a single or multiple implants. If so, he'll coordinate with our nearby implant placement specialist for the surgical procedure to take place.
Once the implant is in and the area has healed, Tony will secure your crown or bridge to the implant. This custom-made replacement, which uses a mould of your teeth, is made at a Sydney laboratory using Australian-made materials.
We'll make sure that your new tooth fits perfectly before bonding it to the dental implant. We'll continue to check on your implant at your regular dental appointments, making sure you get the attention you need.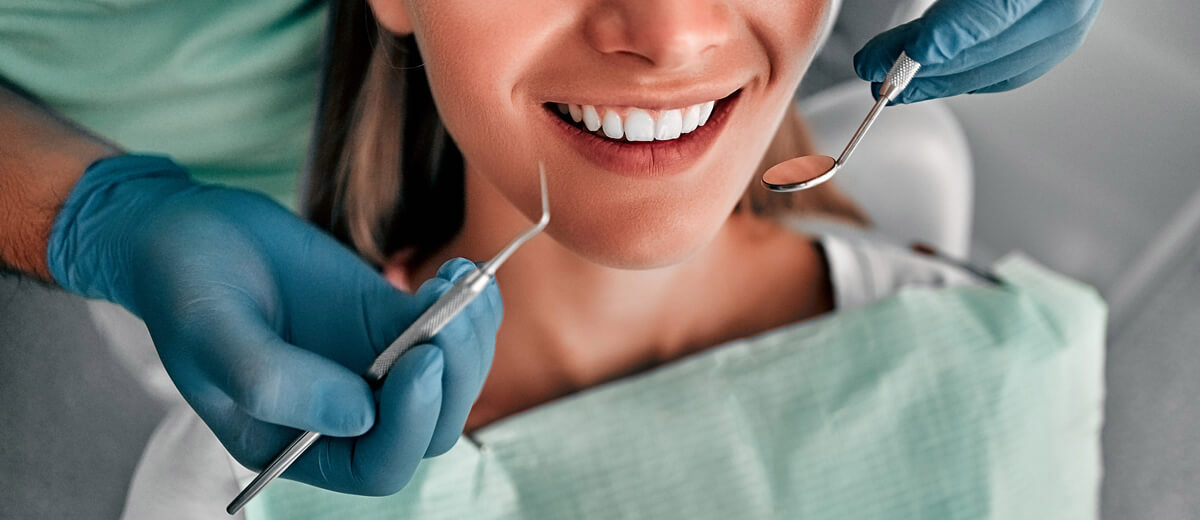 The Many Advantages of Dental Implants
There is a range of tooth replacement options available on the market today. Why do we recommend dental implants to our patients? There are several reasons, such as
Permanent restorations made to last
Single or multi-tooth treatments
Noninvasive to your other teeth
Maintain your natural biting patterns
Support your facial structures
When placed inside your mouth, the bone around an implant begins a process that we call osseointegration, fully fusing the artificial root into the jaw and making it a permanent new part of your healthy smile.
Single Tooth Dental Implants
An implant functions like a natural tooth root. When placed into your mouth, we can affix a porcelain crown on top of the implant to mimic the design and purpose of the tooth that is being replaced. This solution is appropriate for people who want to replace only one of their teeth.
Multi-Tooth and Full-Arch Solutions
Implants are extremely strong and can be used in pairs to support dental bridges or even a full-arch denture. This stabilised alternative to conventional partials and plates makes an implant prosthesis more comfortable to wear, talk or eat with. You can choose this restoration if you are missing several teeth or all of your teeth.
FAQ
Am I a candidate for dental implants?
Getting dental implants is a smart investment that you can make in your smile. But you'll need to make sure that your mouth is healthy first. Adequate bone support and healthy gums that are free of periodontal disease are vital to fostering a healthy environment for your new smile.
The best way to determine if you're a candidate for dental implants is to have a consultation with Tony. During your consultation, we'll evaluate your oral health and anatomy to determine if implants are the best choice and how many you'll need. After placement and restoration, we ask that you treat your implants as if they were natural teeth. Brush and floss regularly and schedule a checkup every six months to make sure that your dental implant lasts for as long as possible.
How long will it take to complete the treatment for a dental implant?
The treatment length will depend on different factors. First, it depends on how quickly your body heals, with the jawbone growing around the implant once it has been surgically placed. Second, your schedule plays a part. If you want to complete treatment as quickly as possible, we'll book you in for the second stage, where a restoration is placed as soon as your healing is completed.
In total, getting a dental implant will typically take 3-6 months.
Is the treatment for dental implants painful?
We understand that many people have a fear of the dentist because they think their appointment will involve pain. We use the proper anaesthetic and sedation to complete your dental implant procedure. You can rest assured we'll keep you comfortable the entire time.
What if I decide that I prefer to have dentures or another form of tooth replacement instead of dental implants?
We meet with all of our patients for a consultation before embarking on treatment. That way, you can find out about all possible treatment options and then decide what you think is most suitable. If you decide that you don't want to proceed with a dental implant, we will discuss which of our other options is best for you.
What age do you have to be to get a dental implant?
You might think that only seniors require tooth replacement. The reality is, however, that your teeth can be lost from a variety of sources. Decay and trauma are two of the most common, and they can strike at any age. As long as you are an adult and are a candidate for a dental implant, you are eligible for treatment.
Do I have to wait to claim my rebate?
If you have coverage for your dental care or dental implant, you don't want to wait to claim your rebate. We have a HICAPS machine on-site so that you can claim your rebate on the day with no waiting.
Yes. We want high-quality dental care to be accessible to everyone. As such, we will be glad to discuss flexible payment options with you.
Book Your Consultation Today
Get the beautiful smile you've always wanted. Contact us online or by phone today to book a consultation for dental implants Sydney CBD! (02) 9231 3822 We are pleased to accept all major health funds.
CONTACT US »

Dental Implants Sydney CBD | CDC Dental