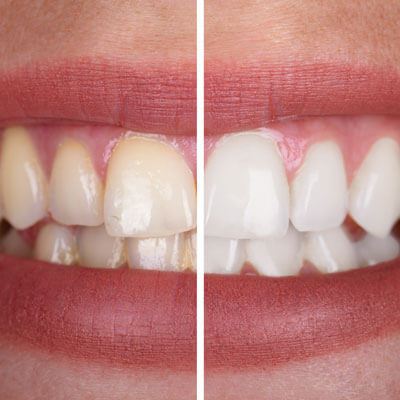 Teeth Whitening in Sydney CBD
At CDC Dental, we are pleased to offer a wide range of solutions to suit your needs.
Over time, you may have noticed your teeth aren't as white as they used to be. Some discolouration over time is completely normal.
If you want to transform your appearance, a tooth whitening procedure can be simple and effective in reaching your goals.
Opalescence Boost
We're proud to offer the new Opalescence Boost to patients in our practice, a new in-chair option that brightens teeth without a light.
Instead, the Boost gel is chemically activated, comprised of 40% hydrogen peroxide, leaving you comfortable the entire time with no bright lights in your face to cause sensitivity issues. You can expect to achieve a smile that is several shades brighter simply by visiting us for one session.
What to expect:
Taking an initial shade of the your teeth
A protective barrier is added to prevent irritation of the gums
Gel is applied to teeth with a gentle brush
You see results in about an hour
Find out if this is the best option for your goals when you call us or visit us for a consultation!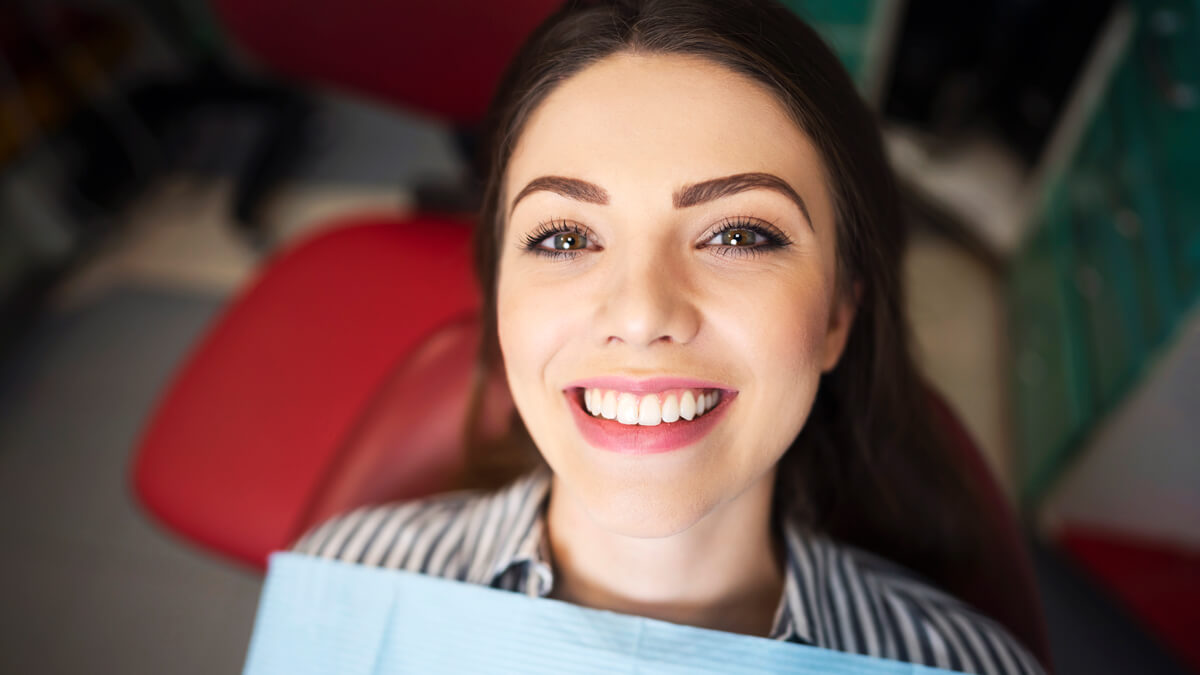 Two Zoom! Whitening Options
If you want to brighten the look of your smile, CDC Dental offers two separate effective solutions that will get your natural teeth 7-10 shades whiter: in-chair whitening or a take-home kit.
You can schedule a time for an in-chair tooth whitening appointment, or you can purchase a take-home kit that contains everything you'll need to get a whiter smile in the convenience and comfort of your own home. Which is best for you depends on your desired outcomes and what your schedule is like. Here's a look at each:
Philips Zoom! WhiteSpeed is an in-chair whitening option that can provide up to 8 times brighter teeth in just 45 minutes. During your session, you'll wear protective eyewear.
What to expect:
The dentist captures your current shade
Advanced whitening gel is applied to your teeth
The dentist shines WhiteSpeed blue LED light to accelerate the whitening process; the light has adjustable settings to help with patient comfort
This process is repeated 3 times over 45 minutes
Post-treatment gel applied to protect enamel and reduce sensitivity
Your whitening appointment is completed in just one visit that takes 1-2 hours, giving you fantastic results!
Why We Work With Zoom Whitening
All around the globe, Philips's Zoom whitening system boasts millions of satisfied patients. They're considered the gold standard in tooth whitening for the incredible results that people get with Zoom.
Zoom utilises LED light-accelerated treatment. The whitening gel's effectiveness is accelerated by this specialised light. Furthermore, a substance called amorphous calcium phosphate, or ACP, protects the enamel of your teeth and results in reduced sensitivity.
Philips Zoom! Take-Home Whitening Kit is ideal if you want to whiten your smile from the convenience of home. With this option, you'll get noticeable results in 1-2 weeks. This is the only take-home formula with the Power of Three: fluoride, potassium nitrate and amorphous calcium phosphate, which work together to protect enamel, reduce sensitivity and improve tooth lustre.
What to expect:
A checkup with Chanel or Zohra and Dr Tony to ensure that your teeth and oral health are ready for whitening
MouldsImpressions are taken of your teeth and custom whitening trays created to fit your teeth and gum line safely and comfortably for effective results
You'll return to collect your personalised whitening gel and trays
Whiten safely at home, with results noticeable in 1-2 weeks
Depending on which shade of white you wish to reach, you may need to continue with treatment for about 10-12 days, with significant differences noticeable after just a few uses. We'll give you all the details on how to proceed with treatment when you pick up your whitening kit from our practice, so that you feel confident in getting started.
FAQ
Who is teeth whitening suitable for?
At least 90% of patients see success from teeth whitening. If your teeth are discoloured, they can nearly always be lightened to another shade. If you have overly sensitive teeth, periodontal disease, or worn enamel, Dr Tony may advise against whitening until your dental problems are addressed.
Should I choose in-office or take-home whitening?
Our recommendations to you will depend on what your goals are. If you have an upcoming wedding, date or job interview and want to see your results beforehand, a single appointment for whitening is typically most appropriate. If you aren't in a hurry, however, or don't want to come to the office for your appointment, you may prefer to have a take-home whitening kit. We'll discuss which is best for you at your consultation.
Which form of whitening is most impactful?
If you want to maximise the effects of teeth whitening, we'll likely recommend that you have an in-chair whitening procedure. With Zoom whitening, your teeth can be whitened by up to eight shades, making a big difference in how your smile looks.
How long will the results last?
If you lessen your consumption of discolouring agents such as coffee, tea, red wine and cigarettes, your results will last longer. The average treatment lasts for up to about two years. You can choose at-home treatments to refresh your results every six months.
Please keep in mind that your results may differ from someone else's whitening outcomes. It will depend heavily on your lifestyle and the above-mentioned factors.
What post-treatment care do you recommend?
After your whitening is completed, good oral hygiene habits should be maintained for best results. Brushing twice a day with a soft-bristled toothbrush, flossing once per day and having regular dental checkups will help you keep your bright smile.
Is it safe to have your teeth whitened?
Your safety and comfort are of the utmost importance to us. We would never recommend any products or treatments that we feel aren't right for you. Our professional-grade whitening is supervised by our experienced team to ensure that everything is done according to product guidelines and our high standard of care.
Am I a candidate for teeth whitening?
There are few people who cannot have their teeth whitened. We will meet with you for a consultation before your treatment starts to determine that it's right for you. In some cases, you may require treatment such as a filling to address decay before you can begin your whitening procedure.
Can I repeat teeth whitening when the results start to fade?
Yes. It is safe to have your teeth whitening touched up at regular intervals. We'll be happy to let you know what we recommend for you so that your teeth remain bright and sparkling.
Yes, flexible payment options are available at CDC Dental. To make care accessible to everyone, we are pleased to offer payment plans. We'll work with you to determine an appropriate plan.
The Importance of a Checkup First
Before you whiten your teeth, it's important to ensure they're healthy and free of any decay, and that your enamel is strong enough for teeth whitening.
Book Your Consultation Today
Are you ready to take the next step in improving your smile? Contact our friendly team today to schedule your consultation for teeth whitening Sydney CBD or any of our other services. We accept health funds and have a HICAPS machine on-site, so you can claim your rebate on the spot.

Teeth Whitening Sydney CBD | CDC Dental