White Spot Treatment in
Sydney CBD
Remove Fluorosis and White or Brown Spots Instantly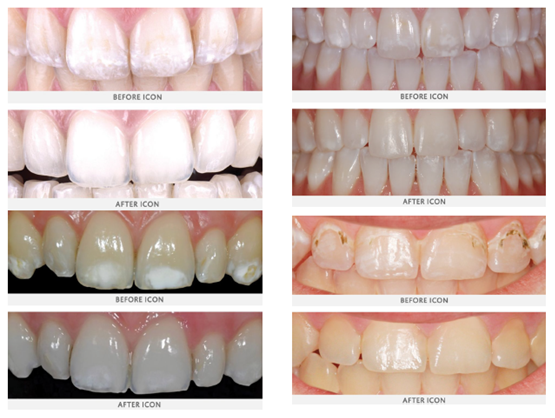 Have you ever looked at your smile and wished you could remove white spots or brown areas of your teeth?
Often a result of fluorosis, demineralization, trauma, and even potentially poor oral health habits, these difficult to correct issues have long plagued patients just like yourself-until now. While previous treatments included shots, drilling and potentially more serious cosmetic treatments like veneers or crowns, those treatments are now a thing of the past for white spot correction.
We're proud to offer an exclusive service at CDC Dental – white spot treatment.
Chanel, our Oral Health Therapist is one of only two clinicians across Australia that treats white spots and fluorosis on the teeth.
Learn More in our Blog »

Come In For a Consult!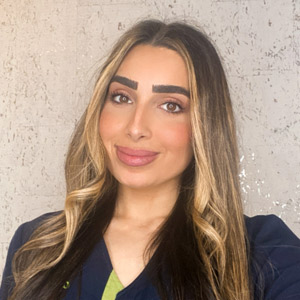 Do you have white or brown spots on your teeth? Meet with Chanel, our Oral Health Therapist for a one hour initial consultation.
Chanel will examine your teeth, take some photos and explain how the treatment process works, plus the results you could achieve.
You'll receive a personalised treatment plan, along with the costs involved and it's up to you whether you'd like to go ahead.
The common culprit behind difficult to correct colour issues with teeth is a result of mineralization imbalance. White spots or brown areas can be corrected by exposing the tubules of your teeth and then applying an etching material several times. The colour-correcting solution will be able to soak into the teeth. The tooth (or teeth) will be kept dry during the entire process allowing the material to create a proper bond. Lastly, we'll seal the correction with a light and polish the teeth for a picture-perfect finish.
The best part? The entire process typically lasts only one hour-meaning you'll walk out with immediate results quickly.
Click on the video to see what white spot treatment involves!
What are some of the advantages or benefits of treatment?

One of the things patients love most is that the colour restoration process is entirely pain-free and doesn't involve the need for any shots or needles. The treatment is often ideal for any patient seeking brown or white spot restoration.
How long will results last?

Patients oven enjoy their results for years before ever needing a touchup. You can help prolong your results by maintaining proper oral hygiene and brushing / flossing regularly.
What is the cost?

Because it depends on how many teeth you want to have done, it can be different for each person. Please know that the system is much less expensive than other options like porcelain veneers.
What Causes White Spots?
These common occurrences are often formed as the teeth develop, and contrary to popular belief, are not the result of a cavity, though in some cases, they may be an early sign. Other common causes of white spots include:
Too much fluoride during tooth formation
Vitamin deficiency
Infections and illness
Tooth trauma
Poor dental hygiene
Dental hypoplasia
Consuming too much sugar or acid
Plaque
Dry mouth
How can I prevent white spots?

Keeping up with proper oral hygiene habits is one way to help prevent them. Visiting us for regular appointments is also ideal.

At what age can white spots develop?

They can develop at any age. If you've got teeth, they can show up!

Should I have my white spots treated?

If they bother you aesthetically, you might consider learning more about the treatment. We're happy to invite you in for a consultation to learn more about the process. We welcome anyone ages 10 years and up with white, yellow, or brown spots to book a visit with us.
Is there anything I can do at home to diminish white spots?

Unfortunately, no amount of brushing or at-home whitening product will make white spots go away. At CDC Dental we're proud to offer the only treatment that's widely hailed as the cure-all for white spots on the teeth.

Are there any other treatments for fluorosis?

There are other treatments, but they generally involve much more work. One of those treatments is veneers, which involve placing a thin, porcelain cover onto each affected tooth. Veneers are long lasting and designed to look and function just as your natural teeth.

Can fluorosis in adults be reversed?

Yes! We're happy to offer solutions for patients dealing with spots on their teeth right here in our practice. The non-invasive treatment involves lightly etching the teeth and applying a colour-correcting solution. Then, a seal is placed to keep teeth looking healthy and bright, without spots.
Discover Your Best Smile
Want to discuss how to make your smile iconic? We can't wait to meet you and help you accomplish your goals in oral health.
For more information or to book for a consultation and assessment, call our office on (02) 9231 3822. Get started today!

White Spot Treatment Sydney CBD | (02) 9231 3822