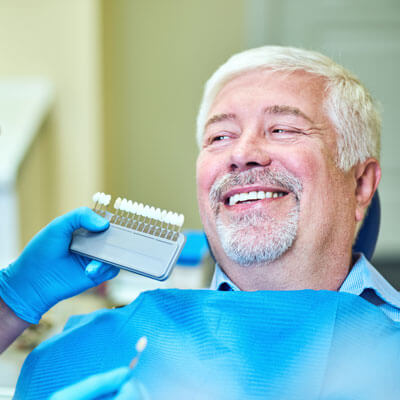 Refreshing your smile with teeth whitening can enhance your appearance and help you exude priceless confidence. But before you achieve that dazzling bright smile, you want to ensure your teeth and gums are healthy first.
One of the primary reasons why it's important to make sure all the teeth are sound prior to whitening is because if you have gum disease, bleeding inhibits the power of the whitening agent to work.
If you have any cavities or sensitivity caused by a cavity, when you have the gel applied, it could be extremely uncomfortable. So we want to make sure teeth are healthy before we do any whitening, especially if we use a whitening gel with a higher percentage of hydrogen peroxide.
CDC Dental Has Two Oral Health Therapists
As part of our unwavering commitment to provide the best in care to our patients, our dental practice also has two Oral Health Therapists, Chanel and Zohra. They work hand in hand with Dr Tony to provide a comprehensive checkup and personalised treatment plan.
An OHT is different from a hygienist, in that they can assess and diagnose oral health issues, where hygienists generally just provide treatment for oral health conditions. Having Oral Health Therapists on staff sets us apart from many area dental practices.
Get Personalised Care & Better Results
Coming to CDC Dental to whiten your teeth not only means patients are taking good care of their oral health, but also their whitening session is safe and customised to their individual situation and whitening goals. This may mean they get better, longer lasting, safer results than doing it at home.
If you're ready to perk up your pearly whites with teeth whitening, we encourage you to first schedule an appointment for a checkup & clean. We want to help you achieve the best possible results for your smile!