Emergency Dentistry in Sydney CBD
Experiencing Pain or Discomfort?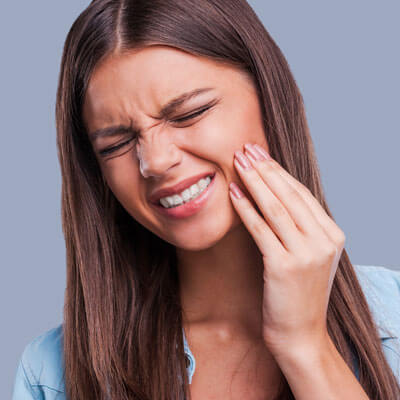 At CDC Dental, we understand that dental emergencies can occur at any time – day or night. To address your concerns when you need it most, we attend to emergencies as soon as possible and will do all we can to work you into our schedule immediately. Our kind and caring team members are here to lend their support and will ensure that you're pain-free and feeling well again in no time.
If your emergency occurs outside practice hours, please call us, as we will be able to advise you on the best course of action. Your oral health and wellbeing is our top priority, so we can assure you that you're in the best hands.
Do You Have a Dental Emergency?
Often, it can be difficult for a patient to determine whether their concern is an 'emergency' or not. As a simple rule of thumb, we believe a dental issue is deemed an emergency if you are experiencing severe pain and discomfort.
Some of the most common dental emergencies include:
Broken, cracked, or knocked-out teeth
An abscessed or infected tooth
Toothache
Lost filling
Dental extractions, including wisdom tooth removal
If you're experiencing any of these issues, we advise that you see us as soon as possible. Remember, delaying treatment for dental emergencies may lead to more complex (and therefore more expensive) treatment down the track. In some cases, the damage may even become irreversible if medical attention isn't received immediately.
Contact Our Office
To schedule an emergency dental appointment at CDC Dental, please contact us today. We're open Monday – Friday from 8 a.m. to 5 p.m. and are centrally located in the Sydney CBD, with easy access by car, bus or train.
CONTACT US »

Emergency Dentistry Sydney CBD | CDC Dental